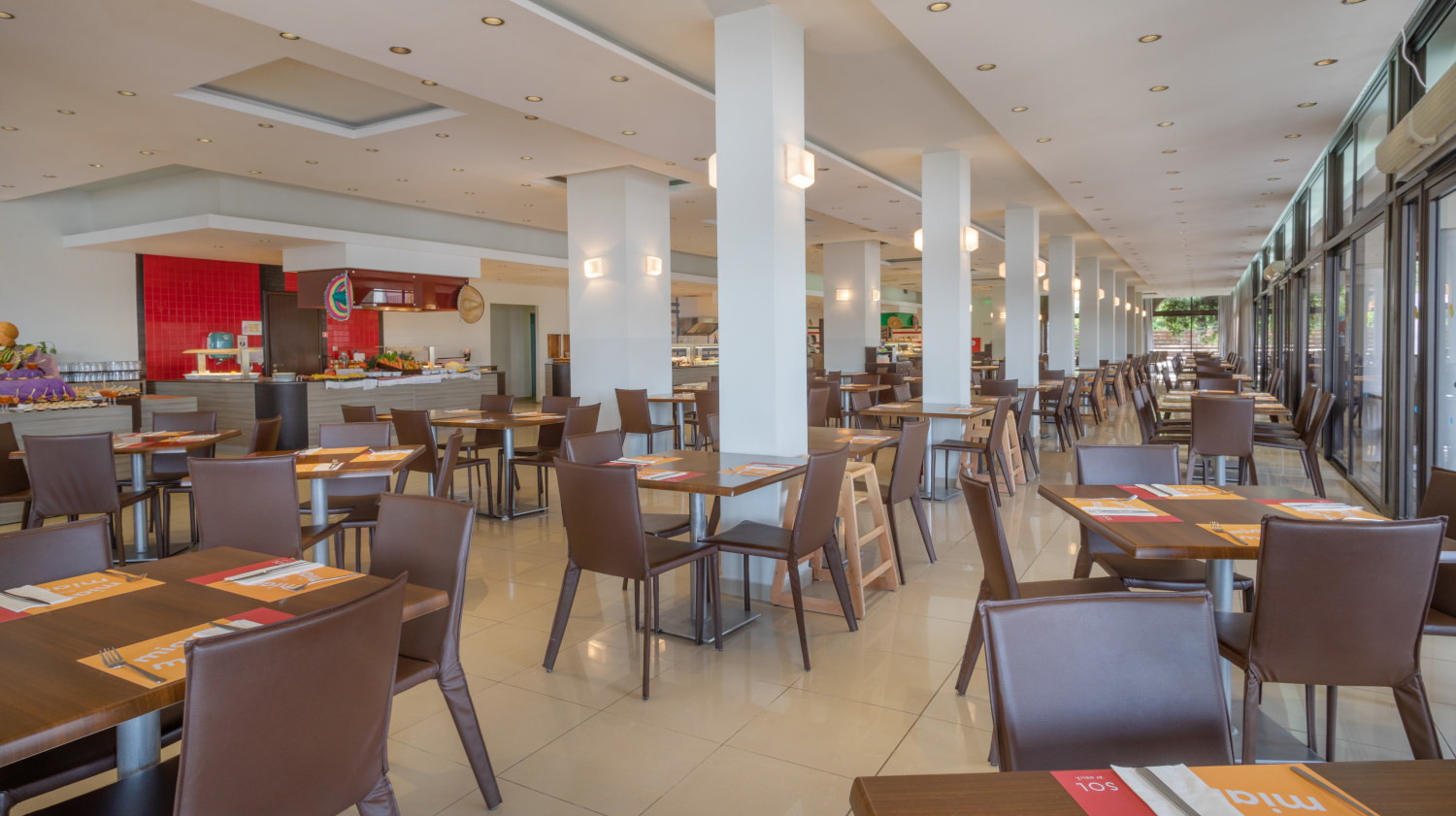 Main restaurant
Rich fresh buffets for breakfast, lunch and dinner prepared at the Main Restaurant, range from fresh fruits to appetizing hot meals, to be enjoyed indoors or outdoors with magnificent views to the dazzling sea or the renowned Ixian sunset.
BREAKFAST Buffet Style
For the best start of the day choose breakfast from the American style buffet with live cooking, available between 07:00 to 10:00. For those who like to sleep until late, continental breakfast is served until 10:30.
LUNCH Buffet Style
Colorful salads, sumptuous main courses with options for vegetarians and children, mouthwatering fruits and desserts are offered for lunch from 12:30 to 14:30.
DINNER Buffet Style
At dinner between 18:30 to 21:30, the Chef prepares special recipes from international, Mediterranean and Greek cuisine infused with fresh ingredients, herbs and spices to please all taste palates. During the week enjoy dishes from around the globe with Greek, Italian or Asian theme nights and show cooking. Choices for vegetarians and children are always available.
A la carte "Elies"
Taste the most delicious Greek specialties at the Elies a la carte restaurant. It operates for dinner (19:00-21:30) from 1st of June until the 30th of September. Reservation is required.